Why does Commitment Matter?
I come from a background in a world where perfection is imperative.  Quality, not quantity.  Lean Six Sigma is defined in the general field as a way to improve business operations through statistical data.  However, it goes much deeper than that with identifying th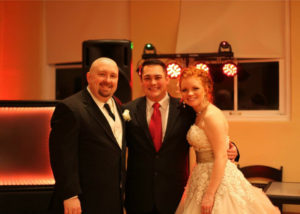 e needs of clients and total satisfaction.  This includes planning, sorting and organization, training, cost savings to you, and 100% perfection in mind.  My training in Lean Six Sigma and my commitment in education reflects how committed I am not just for myself, my family, but for my customers.
In Grad school, and working for companies where Six Sigma is important, I relay this to my clients.  My commitment is to give you everything I got and MORE to make your night the best there is and to ensure success.  I don't tear down early, I react professionally to people, and provide a plan.  I commit that I am not a cheesy DJ/Emcee, I don't steal the spotlight with Banners, crowd the stage with a Microphone after every song. I am professional from every aspect.  My intentions for a night is to make the EVENT shine.  This is all about you.  Not me.  I have done many things "behind the scenes" that many of my clients never knew about or found out later that gives the "extra mile".  I would love to share these with you in person during our first meeting.  The couple in this picture had no idea the caterer was late, I redirected the night and the guests had no idea.  The bride and groom didn't know until after the wedding/reception.